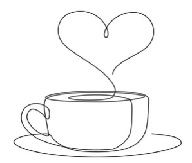 Taste
Fresh and minty sweet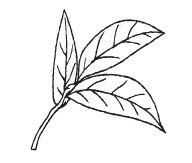 Ingredients
Peppermint, spearmint, field mint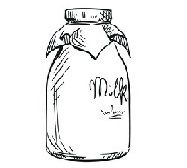 Milk?
We wouldn't recommend it

Caffeine?
Caffeine-free

2-3g
Per Portion (a level teaspoon)

Or 1 teabag
90˚C
Ideal brewing temperature
2-4
Mins for the perfect brew
Three Mint
As the name suggests this tea is made from 3 types of mint that all have different flavour profiles, coming together to create a caffeine-free tea that is sweeter and more well-rounded than the classic pure peppermint, but with all the same health benefits.

A beautiful balance of strong peppermint, sweeter spearmint and the mighty menthol of field mint create a minty explosion on the tongue.  It is a vibrant and lively blend that tickles the taste buds with its sweet minty flavour, and is a treat for the mind, body and soul.
Three mint tea can aid with digestion, help to keep your breath fresh and is also thought to have antibacterial and pain-relieving properties.

Available loose leaf or in our XL bio teabags.
Blended and packed in the UK at our Urban Tea Factory.  
It's difficult to mess with a classic like peppermint, but just taste this blend to know why we did.  Three Mint is like the cooler cousin of peppermint.  All the health benefits with a sweeter and more balanced taste.  This is a mighty mint tea that (in my opinion) doesn't need sugar adding.

Allergy information: None of our teas contain any allergens, however some of our suppliers handle peanut, nuts (almond, hazelnut), gluten, milk, mustard, sesame, soya and sulphites

Recently viewed Products