Complete Collection - Tea For All Seasons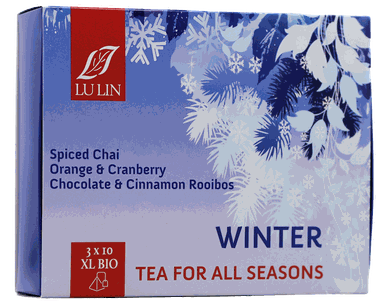 Winter
Spiced Chai x 10
Orange & Cranberry x10
Chocolate & Cinnamon Rooibos x 10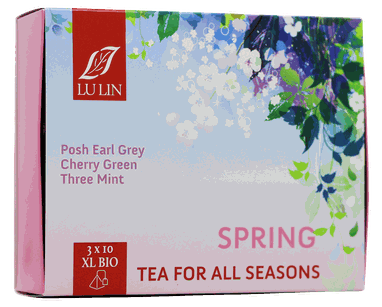 Spring
Posh Earl Grey x 10
Cherry Green x10
Three Mint x 10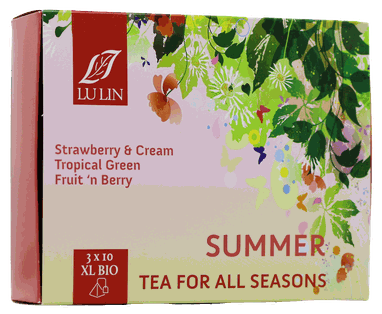 Summer
Strawberry & Cream x 10
Tropical Green x10
Fruit 'n Berry x 10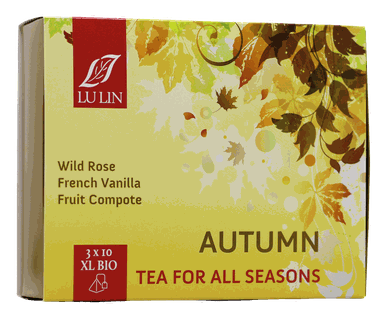 Autumn
Wild Rose x 10
French Vanilla x10
Fruit Compote x 10

TEA FOR ALL SEASONS - Complete Collection
No matter the weather, or your mood, this collection of teas has you covered!  With different 12 teas to warm you up, cool you down and generally keep you cosy and refreshed you can't go wrong.

12 teas with 10 XL Bio teabags each, you have 120 teabags in total to keep you going through all the seasons.
The teas in this collection (like all our teas) are 100% natural.
Blended and packed in the UK at our Urban Tea Factory.  
Allergy information: None of our teas contain any allergens, however some of our suppliers handle peanut, nuts (almond, hazelnut), gluten, milk, mustard, sesame, soya and sulphites

Recently viewed Products