12 Tea Taster Pack - Loose Leaf
THE TASTER PACK - Loose Leaf
This taster pack contains 12 different teas with 10g of loose leaf per tea. Packed in resealable, compostable pouches. 
Inside the pack are black teas, green teas, oolong tea, rooibos, herbal and fruit, all 100% natural.  Scroll below to see all the delicious teas you get to try!

BLACK TEAS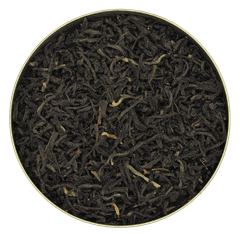 BREAKFAST BLEND NO.1
Made from a blend of 3 single estate black teas, this LuLin take on the English classic is smooth, malty and well balanced.  With rich, malty TGFOP Assam, light & aromatic Ceylon and strong, fragrant Keemun.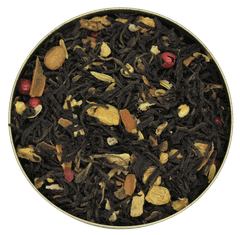 SPICED CHAI
We combine a high quality whole leaf Assam TGFOP with authentic natural ingredients to bring you our warming and delicious Spiced Chai.  It brews to a beautiful golden brown colour, with the wonderful combination of rich aromas.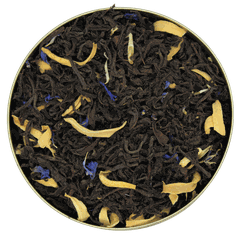 POSH EARL GREY
Our award winning Posh Earl Grey is made using two single-estate black teas, a Sri Lanken Ceylon and Chinese Keemun, together with organic bergamot oil, orange blossoms and cornflowers.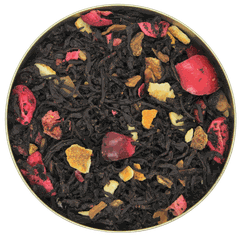 ORANGE & CRANBERRY
This tea is all the best things of winter in a cup!  Sweet orange, rich cranberry, cinnamon and winter spices combined with light, aromatic black tea.  It's fruity, warming and delicious!

GREEN & OOLONG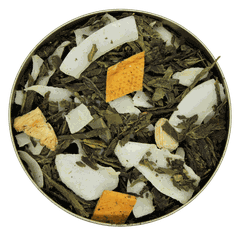 TROPICAL GREEN
The predominant flavours in this tea are mango, pineapple and sencha green tea, with just a hint of coconut.  The sweet mango and pineapple come together beautifully with the earthiness of the green tea and the smoothness of the coconut.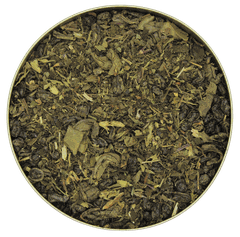 MOROCCAN MINT
Moroccan Mint is a classic tea of the Middle East and Northern Africa.  We make ours with gunpowder green tea, peppermint and a touch of stevia, so add a slight sweetness.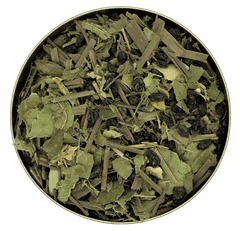 LEMON & LIME GREEN
Fresh and mild lemongrass, grassy green tea and kaffir lime leaves combine to make this natural. unflavoured, lemon & lime green tea blend, with further lemon notes from the lemon verbena and lemon peel.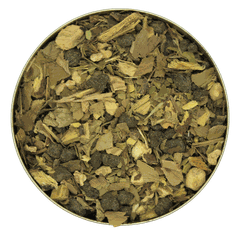 GINSENG POWER
This feisty blend is packed full of "get-up-and-go" ingredients to keep you feeling naturally energised. The combination creates a gingery, mildly herbal and sweet liquorice tasting tea with strong underlying Oolong flavours, which is unique and delicious. 

CAFFEINE-FREE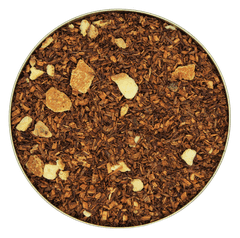 ORANGE EARL GREY
The sweet notes of orange combined with the further citrus tones of the organic bergamot, work together with the slightly sweet and earthy Rooibos.  It's a reviving, feel good tea.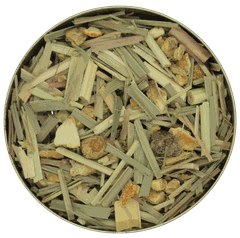 CITRUS GINGER
This caffeine free tea is a blend of ginger, lemon zest, orange zest and lemongrass. It has a fresh clean taste, with the spiciness of the ginger and acidic coolness of the citrus.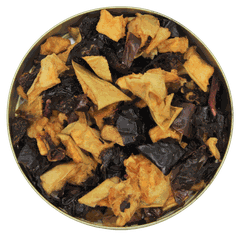 FRUIT COMPOTE
The apple and raspberry flavours are reminiscent of that summer feeling. This caffeine-free blend is good for all times of the day.  The addition of hibiscus perfectly compliments the raspberry and adds a deep colour to the tea, and it has slight hints of cherry and citrus in the undertone.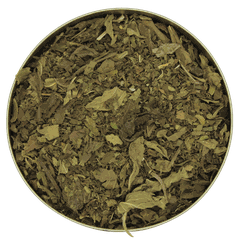 THREE MINT
As the name suggests this tea is made from 3 types of mint that all have different flavour profiles, coming together to create a caffeine-free tea that is sweeter and more well-rounded than the classic pure peppermint, but with all the same health benefits.

Allergy information: None of our teas contain any allergens, however some of our suppliers handle peanut, nuts (almond, hazelnut), gluten, milk, mustard, sesame, soya and sulphites

Recently viewed Products