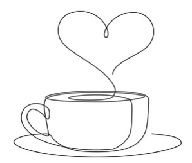 Taste
Warming spices combined with nutty rooibos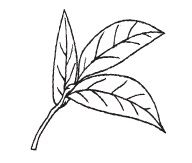 Ingredients
Rooibos, ginger, cinnamon, cardamom seeds, cloves, aniseed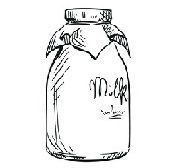 Milk?
You can add milk or your fav alternative - but brew fully before you add it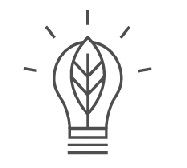 Caffeine?
Caffeine-free

2-3g
Per Portion (a level teaspoon)

Or 1 teabag
90˚C
Ideal brewing temperature
2-5
Mins for the perfect brew
ROOIBOS Spiced Chai
Rooibos is grown in the Western Cape of South Africa in the Cederberg Mountain region, and has a smooth, earthy taste that is slightly sweet and lightly nutty.  It is packed full of anti-oxidants and other health benefits.  We have combined this caffeine-free wonder with ginger, cinnamon, cardamom seeds, cloves and aniseed to create a warming and delicious chai tisane.
Like black tea it can be drunk with or without milk (or your favourite alternative), and like traditional chai it can also be made into a chai latte.  You can make a "Rooibos Spiced Chai Latte" by heating milk up in a pan together with some loose Rooibos Spiced Chai or using our XL Bio pyramids, and slowly cooking the tea in the milk. Add honey or brown sugar to sweeten things up and once it the milk has turned to a latte colour, strain the tea leaves (or remove the teabag) and serve and enjoy.  We've tried it out with different alternative milks and the result has always been delicious, so try it with your favourite one.

The name Rooibos is the Afrikaans for "Red Bush", and it is the caffeine-free tisane that is closest in flavour to black tea.  Rooibos is claimed to have many health benefits including high levels of antioxidants, helping to lower blood pressure, good for heart health and for fighting inflammation.
This tea (like all our teas) is 100% natural.
Available loose leaf or in our XL bio teabags.
Blended and packed in the UK at our Urban Tea Factory.  
"Though I obviously used our classic Spiced Chai as my inspiration, I used different spices in this blend to compliment the earthy nuttiness and enhance the natural sweetness of the rooibos."

— Amy, The Blender
Allergy information: None of our teas contain any allergens, however some of our suppliers handle peanut, nuts (almond, hazelnut), gluten, milk, mustard, sesame, soya and sulphites

Recently viewed Products